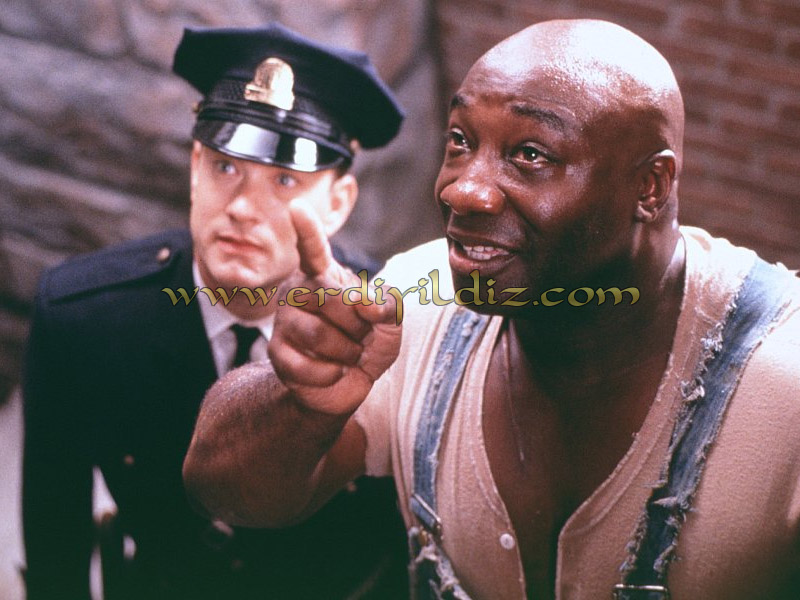 The Green Mile
I watched Green Mile (American movie) again. At this time, i felt the emotion deeper.
It's been long time since i watched the movie at first time. And i know why i was touched and felt sad at this time. I think so my deciding and meaning grasping ability were improved very well since 1999.
About Movie
In movie, Tom Hanks is in leading role and Michael Clarke Duncan is in supporting role.
Movie's storyline :
Death Row guards at a penitentiary, in the 1930's, have a moral dilemma with their job when they discover one of their prisoners, a convicted murderer, has a special gift.
Let's Get Back to Our Subject
I'm not writing this post just for commenting about the movie. I'm writing to criticize the story with real life examples.
Everyone Can Criticize by Different Angle
Everyone can criticize by different angles and can comment on it. And i'll comment on it by my own feeling.
Once upon a time, in America most of population (almost all) were seeing black people as second-class citizen. It continued until " All the people are equal " was accepted by laws. Of course you can't change people's prejudices just by changing laws. For long time people behaved black people as second-class citizen. Still it happens sometimes, i heard.
Feeling As Second-Class Citizen
In 19th and 20th century, nationalism spreaded in all the world like a contagious. Brother people (different races) live in this lands, started to fight against each other. Now, " All the people are equal " in law. But in social life people still didn't break their prejudices against each other.
In Turkey, 90% of population is Muslim. And it's really weird to have prejudices and bad behaviours against people who are different.
In Quran:
"All the Muslims are only brothers/sisters. Then fix your brother's/sister's mistakes  "  (Hucurat Surah, verse 10)
If You Don't Love Yourself, You Can't Love Somebody Else
Black or white, thin or fat, rich or poor, healthy or disabled. No feature, no property or no adjective should make people higher than other people.
First of all, as a human, we should feel love and respect to ourselves. And that's how we can feel love and respect to somebody else.
Color, language, physical feature or sexual choices can't make someone better than another one. We're all human just because we were existed that way. In the Earth, human can't have excellence over another human.
Justice Must Be Same For Everyone
And like in the movie, there mustn't be injustice to a person just because that person is different and doesn't seem like others. Justice must be equal for everyone.
And don't forget !
"Every majority, is going to become minority someday"