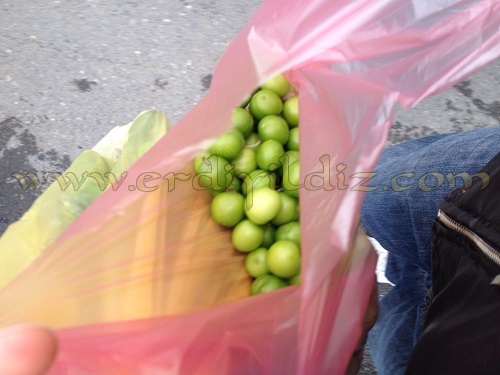 No Old Flavors on Fruits & Vegetables
10 years ago, if you slice a tomato in a room, people in other rooms would know there are some delicious tomato in the house by smelling.
Well, people are not same like 10 years ago also. How quick we lost the things what we had 10 years ago, in this passed time. 2000 (two thousand) -also means millenium- kids are deprived from the delicious taste and smell of tomato and cucumber, the smell makes you hungry.
I guess, most of them don't even know fruits and vegetables must have a smell. Maybe for them, it's much acceptable if tomato and cucumber have no smell.
Village Changed
Village people had gone to city. In a couple of months ago a doctor said: "Is there any villager anymore? Villagers buy their chicken, cheese, milk, bread and almost everything from markets." Isn't he right?
Weren't we do the best and the most natural before? With 100% natural, organic animal manure, even most of the time without pesticide. There wasn't that many insects which damage plants. However there is linear growth between insect pests and pesticide market. Interesting, isn't it?
Maybe insect pests have been mutated. Or they were created in some laboratories by human hand.
Insects Feed Naturally
I remember, when I was a kid, in the village I asked:
– These apricots were bited by insects.
They said:
– So it's natural, pure, without hormone and pesticide.
In fact, even insects choose wiser than us (humanity). They love fruits and vegetables which are naturally, without pesticide and hormone.
Organic Trend
In the places where high-income people live in, there are "Organic Bazaars".
And they sell organic fruits and vegetables which grown by traditional way. Most of the time, they're x3 (triple) expensive than regular price. But that's a thing.
I hope there will be revolution in farming. And we'll do it old style again.